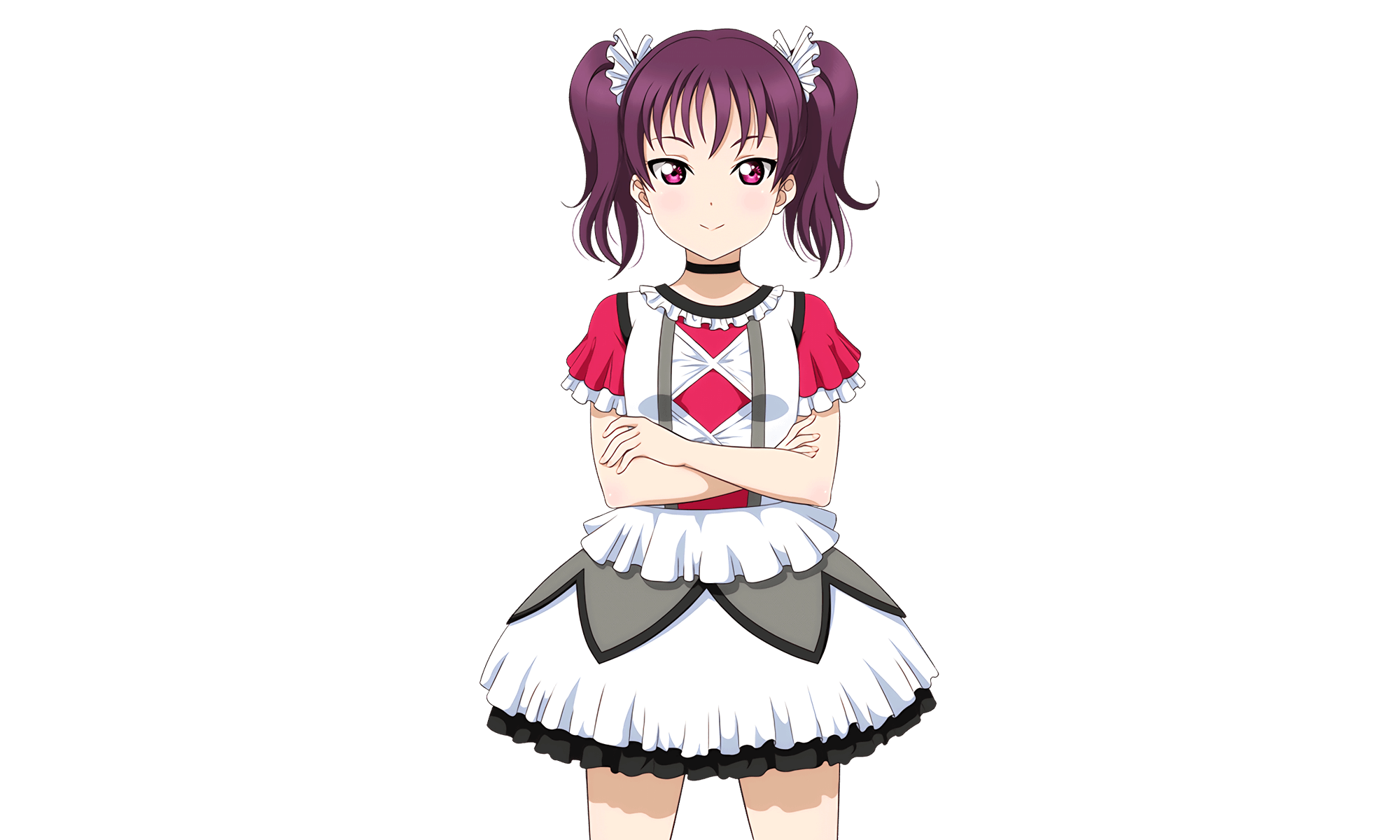 Name
Kazuno Leah

鹿角 理亞
School
Hakodate Seisen Girls' Academy
Measurements
Bust

79cm

31"

Waist

56cm

22"

Hips

81cm

32"
Disliked food
Fermented Vegetables in Vinegar
Description
Leah is a member of Saint Snow. She is a first year student at Seisen Girls' Academy. Her image color is white. She's competitive, self-confident and bold but also has a softer side to herself such as caring deeply for her sister.
SIF2 MIRACLE LIVE - Attribute
Added by db0
F.A.Q.
What is Kazuno Leah's unit?

Saint Snow

What is Kazuno Leah's school?

Hakodate Seisen Girls' Academy

What is Kazuno Leah's school year?

1st year

When is Kazuno Leah's birthday?

December 12

What is Kazuno Leah's astrological sign?

Sagittarius

How old is Kazuno Leah?

15 years old

What is Kazuno Leah's blood type?

AB

How tall is Kazuno Leah?

1m 53cm (5')

What are Kazuno Leah's measurements?

Bust - 79cm (31"), Waist - 56cm (22") and Hips - 81cm (32")

What is Kazuno Leah's color?

#dde6ed

What is Kazuno Leah's liked food?

Apple Pie

What is Kazuno Leah's disliked food?

Fermented Vegetables in Vinegar

What is Kazuno Leah's sif2 miracle live - attribute?

Cool

How many fans does Kazuno Leah have?

83

Who are Kazuno Leah's fans?

SunkissedAyumus, PeachyEJ, erin, Shyll, Yunanu, Geminii-kun, tuga, hentei0009, ii, lovemail, Silent, Airtime_Thrlls, buxho, Cloutzuno, Hydry, MasterXylophone and more