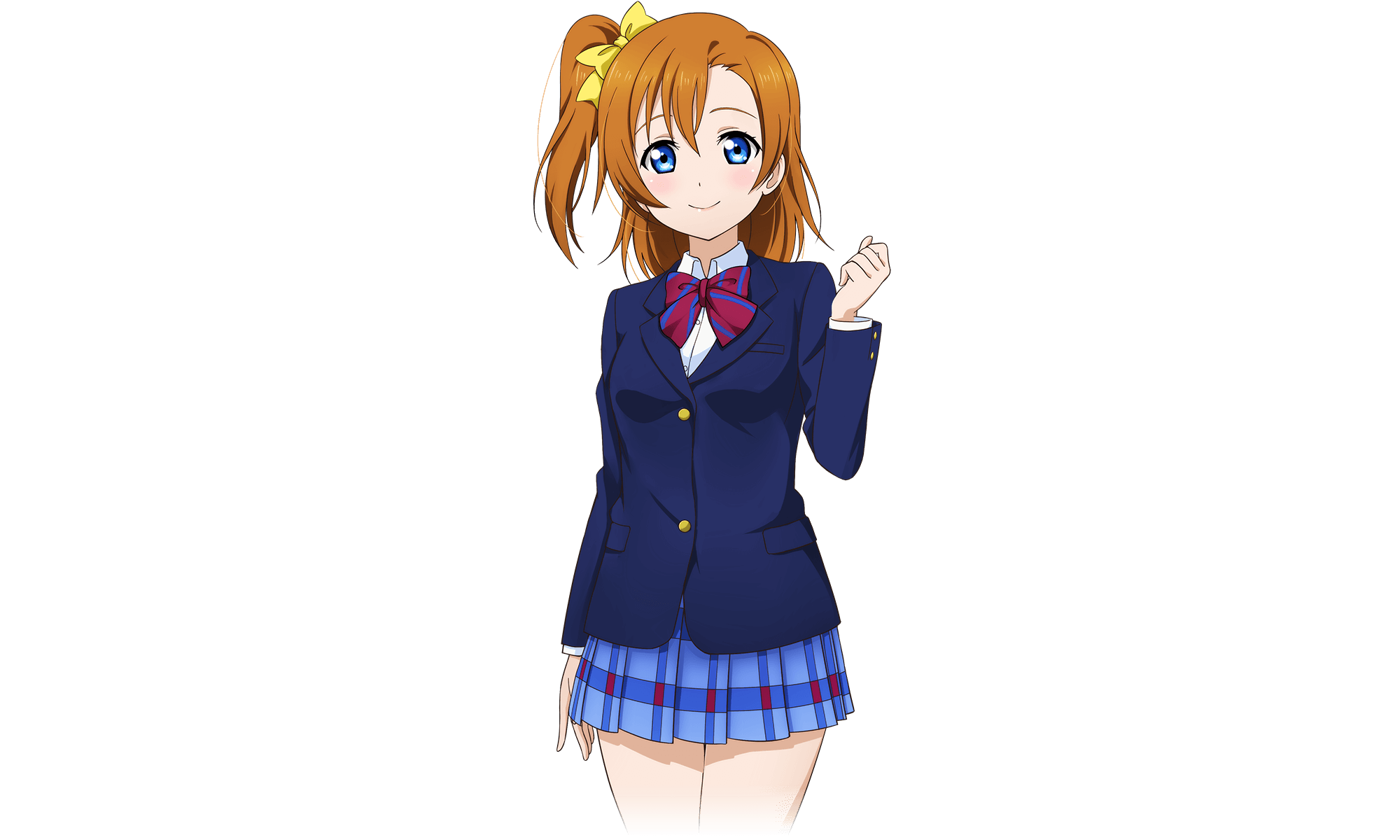 Name
Kosaka Honoka

高坂 穂乃果
Measurements
Bust

78cm

31"

Waist

58cm

23"

Hips

82cm

32"
Hobbies
Swimming and Collecting Stickers
Description
From All Stars: Honoka is a second-year high school student and the founder of μ's. Her key characteristics are that she is always seen with a smile on her face and that she is full of energy. Whimsy and intuition dictate many of her choices, but once she decides on something, she races toward her goal without any hesitation. Even if things look grim, she overcomes such times with super positive thinking. She is the engine that drives μ's forward.
SIF2 MIRACLE LIVE - Attribute
Added by db0
F.A.Q.
What is Kosaka Honoka's unit?

μ's

What is Kosaka Honoka's subunit?

Printemps

What is Kosaka Honoka's school?

Otonokizaka Academy

What is Kosaka Honoka's school year?

2nd year

When is Kosaka Honoka's birthday?

August 3

What is Kosaka Honoka's astrological sign?

Leo

How old is Kosaka Honoka?

16 years old

What is Kosaka Honoka's blood type?

O

How tall is Kosaka Honoka?

1m 57cm (5'1")

What are Kosaka Honoka's measurements?

Bust - 78cm (31"), Waist - 58cm (23") and Hips - 82cm (32")

What is Kosaka Honoka's color?

#f39801

What are Kosaka Honoka's hobbies?

Swimming and Collecting Stickers

What is Kosaka Honoka's liked food?

Strawberries

What is Kosaka Honoka's disliked food?

Bell peppers

What is Kosaka Honoka's lighstick color?

#e2732d

What is Kosaka Honoka's sif2 miracle live - attribute?

Smile

How many fans does Kosaka Honoka have?

560

Who are Kosaka Honoka's fans?

mtv, megalodon, Prim, hanamarukunikida, CamCores, kousakahonoka, Ichii, Chiyuu, naia, MeiLovesChika, Abbey, Weddingkanan, Honoka, rubymaru, Deathtune, erikbpnn and more