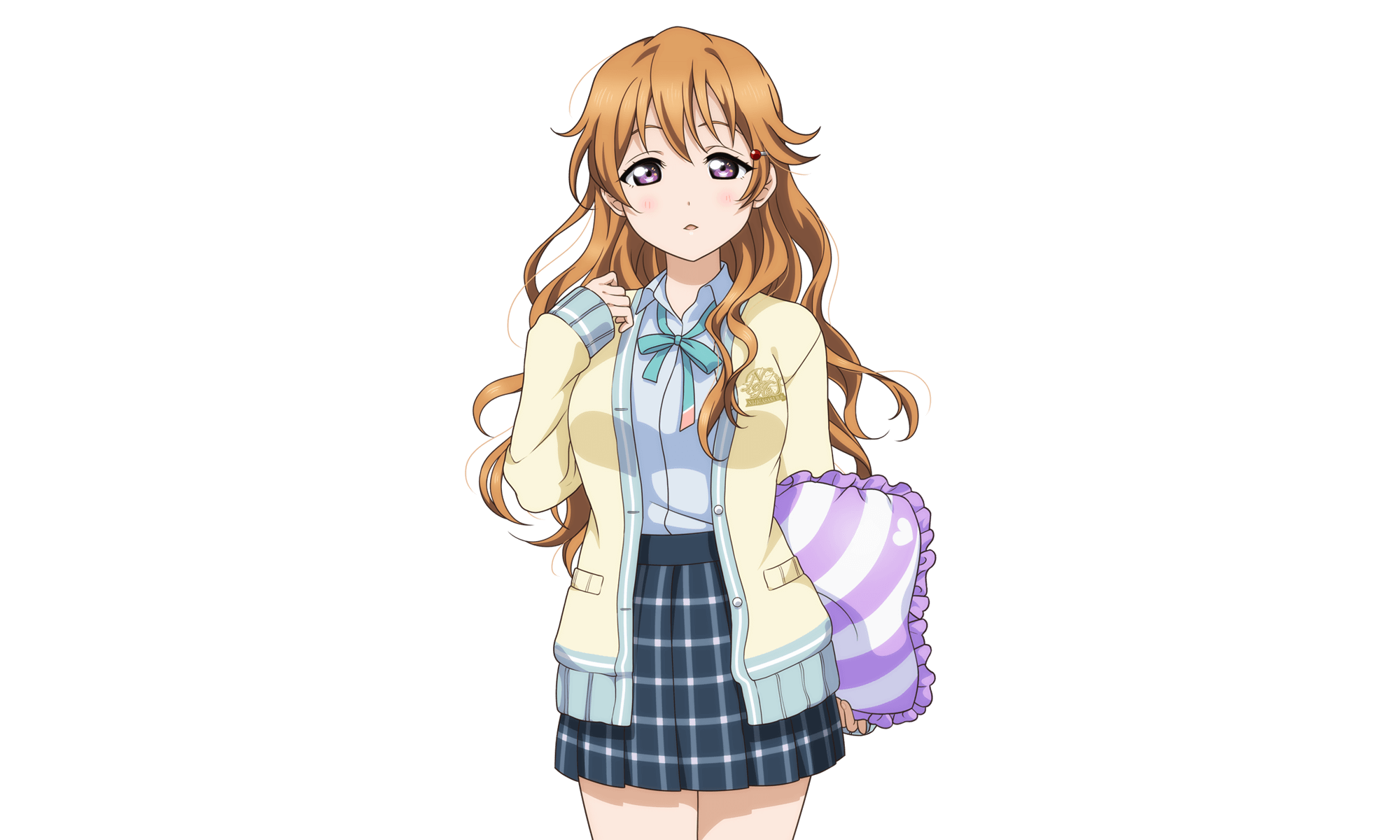 Name
Konoe Kanata

近江 彼方
Unit
Nijigasaki High School Idol Club
Measurements
Bust

85cm

33"

Waist

60cm

24"

Hips

86cm

34"
Hobbies
Playing with her little sister
Description
From All Stars: A third-year who just enrolled into Nijigasaki High School. Though passionate about cooking and doting on her younger sister Haruka, Kanata battles against sleep when it comes to anything else. She also knows all the best spots to take a secret nap in Nijigasaki's campus.
SIF2 MIRACLE LIVE - Attribute
Added by db0
F.A.Q.
What is Konoe Kanata's unit?

Nijigasaki High School Idol Club

What is Konoe Kanata's subunit?

QU4RTZ

What is Konoe Kanata's school?

Nijigasaki High

What is Konoe Kanata's school year?

3rd year

When is Konoe Kanata's birthday?

December 16

What is Konoe Kanata's astrological sign?

Sagittarius

How old is Konoe Kanata?

17 years old

What is Konoe Kanata's blood type?

O

How tall is Konoe Kanata?

1m 58cm (5'2")

What are Konoe Kanata's measurements?

Bust - 85cm (33"), Waist - 60cm (24") and Hips - 86cm (34")

What is Konoe Kanata's color?

#ba8ec1

What are Konoe Kanata's hobbies?

Playing with her little sister

What is Konoe Kanata's lighstick color?

#d299de

What is Konoe Kanata's sif2 miracle live - attribute?

Smile

How many fans does Konoe Kanata have?

703

Who are Konoe Kanata's fans?

MauriDiaz, nicobias, Ichii, Nicotoh, starry_rin, offbrandyohane, SheepyKanata, Shira, aqours, MINT, MakaYukina, Germ.sheep, Vanyl, eliayase, sophie_desu, Snickers and more