January 10, 2020 11:22:53 +0000
(

UTC

)
china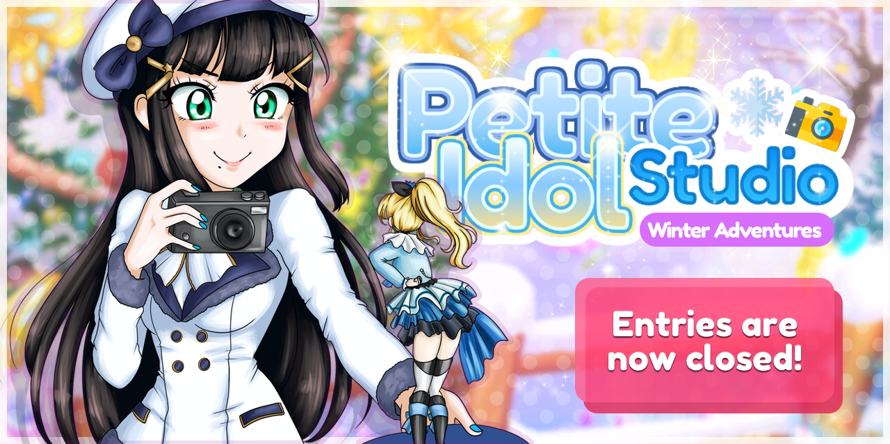 Thanks to everyone who participated and helped make this event a success! We loved your entries!
---
Stretch goals reached!
With a total of 143 participating entries by 125 participants, we are proud to announce that there will be 6 winners!
2 random participants will get a prize (20+ stretch goal)
2 participants with the most winter-themed entries will get a prize (60+ stretch goal)
2 participants that showcases impressive photography skills will get a prize (60+ stretch goal)
To give some time for our judges to pick the winners, we will announce all the winners [timeago=2020-01-16T10:00:00][/timeago] ([utcdate=2020-01-16T10:00:00][/utcdate]).
[countdown=2020-01-16T10:00:00][/countdown]
Winners will be able to pick their prize between:
1 Love Live! physical prize (official merch)
1 Love Live! art commission
1 Love Live! graphic edit commission
Subject to availability
---
As promised, you all received a badge on your Idol Story profile, as a thank you for participating.
---
We encourage you to join in the celebrations with everyone by liking all the entries and leaving comments!
Our judges panel is going through all the entries to select the winners.
---
Thanks everyone who entered! We love your entries!
Please look forward to the winners annoucement!
---
---
Support our events ♥
These special events are made possible thanks to the support of our warm-hearted donators. If you wish to support us for both our future special events and to cover the cost of our expensive servers in which our site run, please consider donating on Patreon.
---
Collaboration event
Petite Idol Studio - Winter Adventures is organized in collaboration with School Idol Tomodachi, Idol Story and SIT:DASH!!.
Credits
---
All participations
On Idol Story (111): china, TENRiNO, MoonlightGhost, Kasumi, Maralina, .lizertoast, raspberry, Nikkixo, ayaserin, SupremeMari, YumeGipsu, tuga, lastuli3, txbularxsa, flawRos, starrykanan, kayochin, Jujub, beffie, MiaSakuragi, Nyanner, MechaDude, MechaDude, MechaDude, kotopana, Jexter80000, riniscoolandiloveher, ganbawoobi, Luchianka, kurosawaruby, Karinmaki, Umi_Sonoda, Ichii, JTheMaki, Karinmaki, kananna, Ichikarafuru, liliumregale, Shyll, Thefangirllogic, Agent-Eight, Kazubo, Nozi, Klawdyo, Bushido.Zura, NoExitIdolHell, amerella, kurosawaruby, emmagency, HappiTuna, UMR, mrs.cupcake_lilly, Gale015, Sora3010, rubymaru, GravityRice, Nokumo, jayvoli, Yukine, CindyAlice, Sianasarana, candymecha, puffermish, whitefirstlover, dayo, Aloh, ReiToffy, Snxwypelt, coxmiclatte, MarthMichaelKaito, redgemwinks, punkwoobs, maxgamez, maxgamez, Marustanhard, emmaleheny, Die4Dia, Gale015, diachan, tsuki.kawa, DaveTheRave2014, LadyMarie24, SailorBuneary, mikan, DogLoverRiko, Mashiro, MamaMythra, Gale015, sugary_despair, YumiNeru, Lena_LV, Octo, andrei, Daomi, MakaBakaCos, Penthesilea, NozomiGivesMeLife, 5jellycombo, Poy-o, StarSheep57, KurosawaHonoka, yoyo, PinkPiggiies, ecrilia, Rokkun, aoba, ShoukanYohane, Unipopcorn17, Bzookah, Lunpawaaaaaa, Lulukim
On School Idol Tomodachi (18): Maralina, Juansapphire, ganbawoobi, UmiUmiUuh, xHinaxx, Riva_DE, pururun, IchigoReimu, punkwoobs, Linkmcloud, AngelicHearts, SailorBuneary, humtaro, humtaro, geneva, shelteRIN, madolchateau, KUBA18i
On SIT:Dash!! (14): MaralinaSakura#1304, Falorni#7212, nozomiinotic#8391, beffie#8782, LittleDemonPatches#7903, Lacey#7507, SmolestIdol#1833, Happi Tuna#8086, hueshanlilia#3315, Hoshino☆#5581, Skip#8010, Sean (SuperRiderTH)#6581, JakeyNico3#1917, cries#6642