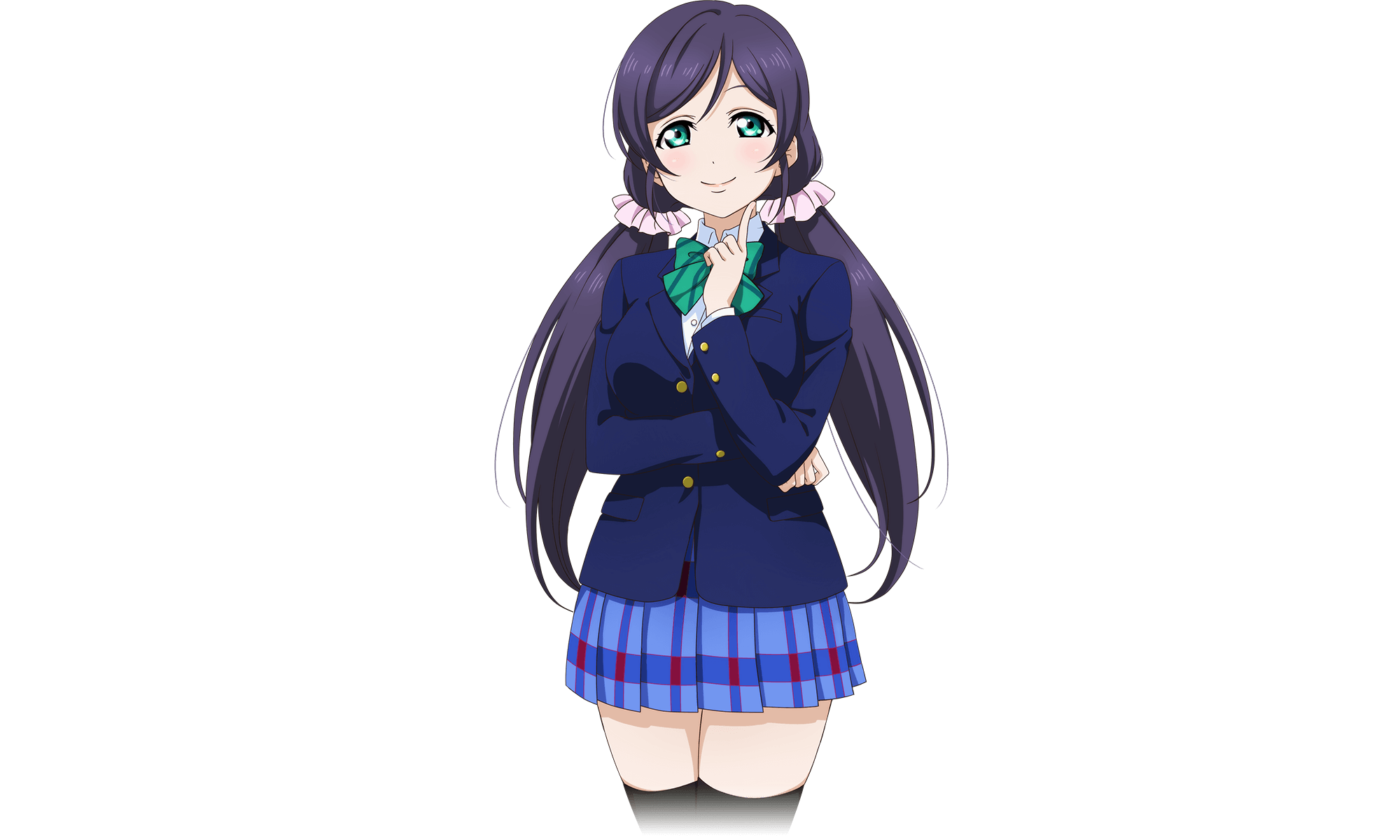 Name
Tojo Nozomi

東條 希
Measurements
Bust

90cm

35"

Waist

60cm

24"

Hips

82cm

32"
Hobbies
Taking Naps and Fortune-Telling
Description
From All Stars: Nozomi is a third-year high school student. In direct contrast to Eli, she has an easygoing personality and has a unique manner of speaking, due to her relaxed-sounding Kansai dialect. She and Eli make a good combination, with Nozomi acting as Eli's foil. She has a motherly heart, leading others to think that she is the most mature of all the members. Although she seems nonchalant, she can be surprisingly conniving.
SIF2 MIRACLE LIVE - Attribute
Added by db0
F.A.Q.
What is Tojo Nozomi's unit?

μ's

What is Tojo Nozomi's subunit?

Lily White

What is Tojo Nozomi's school?

Otonokizaka Academy

What is Tojo Nozomi's school year?

3rd year

When is Tojo Nozomi's birthday?

June 9

What is Tojo Nozomi's astrological sign?

Gemini

How old is Tojo Nozomi?

17 years old

What is Tojo Nozomi's blood type?

O

How tall is Tojo Nozomi?

1m 59cm (5'2")

What are Tojo Nozomi's measurements?

Bust - 90cm (35"), Waist - 60cm (24") and Hips - 82cm (32")

What is Tojo Nozomi's color?

#925da3

What are Tojo Nozomi's hobbies?

Taking Naps and Fortune-Telling

What is Tojo Nozomi's liked food?

Yakiniku

What is Tojo Nozomi's disliked food?

Caramel

What is Tojo Nozomi's lighstick color?

#744791

What is Tojo Nozomi's sif2 miracle live - attribute?

Pure

How many fans does Tojo Nozomi have?

998

Who are Tojo Nozomi's fans?

SailorBuneary, Suzu2203, Mami, shinymari, h, emmagency, anxiousMage, 1104lucy, offbrandyohane, ShayBunny, woouu, yohanetsushimas, Peachy_Patches, milkydreamstar, Moema, DiaKurosawa and more