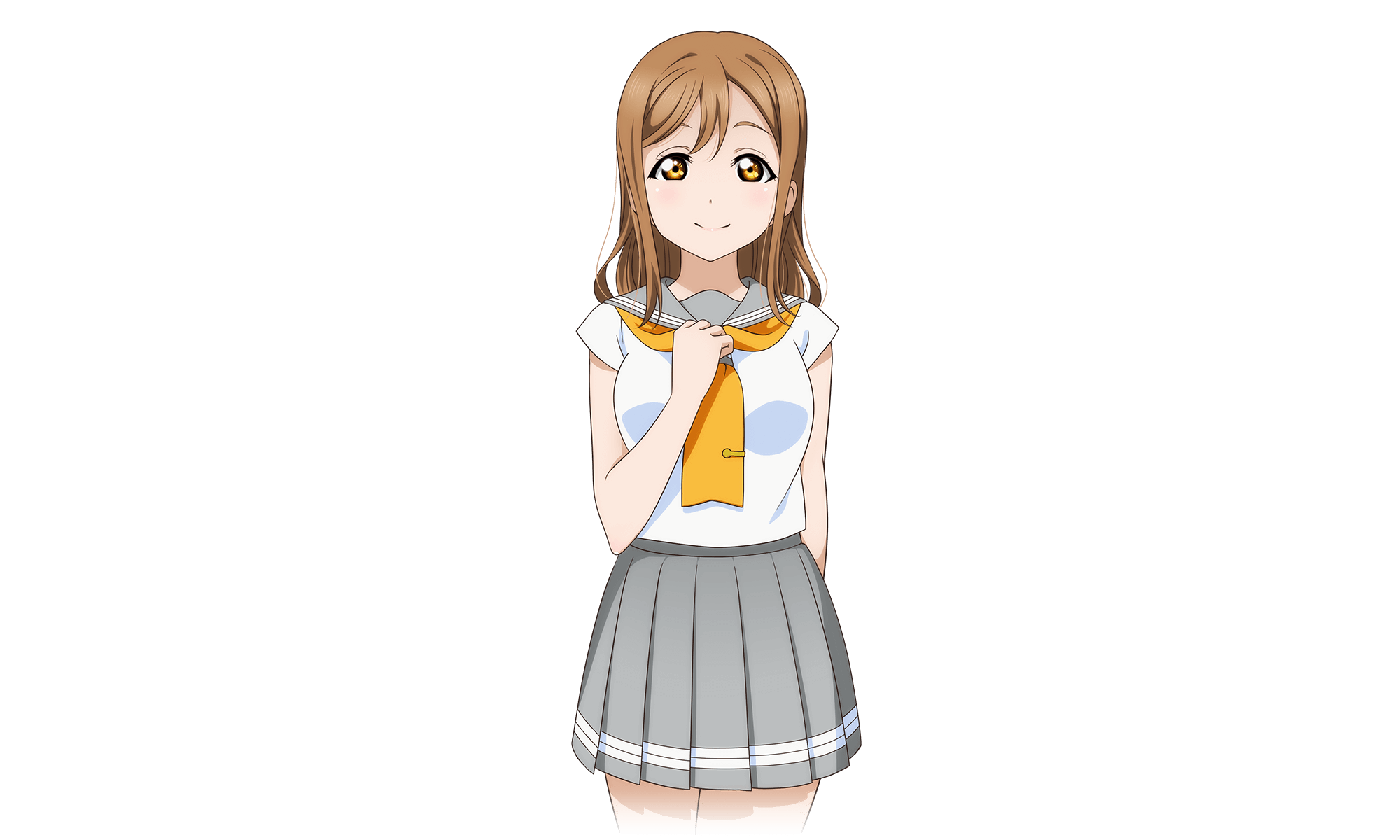 Name
Kunikida Hanamaru

国木田 花丸
School
Uranohoshi Girls' High School
Measurements
Bust

83cm

33"

Waist

57cm

22"

Hips

83cm

33"
Liked food
Oranges, Sweet Red Bean Paste
Description
From All Stars: A first-year student, the daughter of a family who's run a nearby temple for generations. An fan of reading, she has a deep fondness for Japanese literature. She's also a gifted singer, earning her a spot in a choir and gentle and caring to those around her.
SIF2 MIRACLE LIVE - Attribute
Added by db0
F.A.Q.
What is Kunikida Hanamaru's unit?

Aqours

What is Kunikida Hanamaru's subunit?

AZALEA

What is Kunikida Hanamaru's school?

Uranohoshi Girls' High School

What is Kunikida Hanamaru's school year?

1st year

When is Kunikida Hanamaru's birthday?

March 4

What is Kunikida Hanamaru's astrological sign?

Pisces

What is Kunikida Hanamaru's blood type?

O

How tall is Kunikida Hanamaru?

1m 52cm (4'11")

What are Kunikida Hanamaru's measurements?

Bust - 83cm (33"), Waist - 57cm (22") and Hips - 83cm (33")

What is Kunikida Hanamaru's color?

#fee202

What are Kunikida Hanamaru's hobbies?

Reading

What is Kunikida Hanamaru's liked food?

Oranges, Sweet Red Bean Paste

What is Kunikida Hanamaru's disliked food?

Milk, Noodles

What is Kunikida Hanamaru's lighstick color?

#e6d617

What is Kunikida Hanamaru's sif2 miracle live - attribute?

Smile

How many fans does Kunikida Hanamaru have?

876

Who are Kunikida Hanamaru's fans?

MauriDiaz, Hanayorice, oni, Nija, hanamarukunikida, minami, aioi, Gabrique, anxiousMage, rmy.0, hanamaru, lilyswhite, HamHanamaru, Honoka, Mitsu, milkydreamstar and more