September 30, 2023 15:44:59 +0000
(

UTC

)
SailorBuneary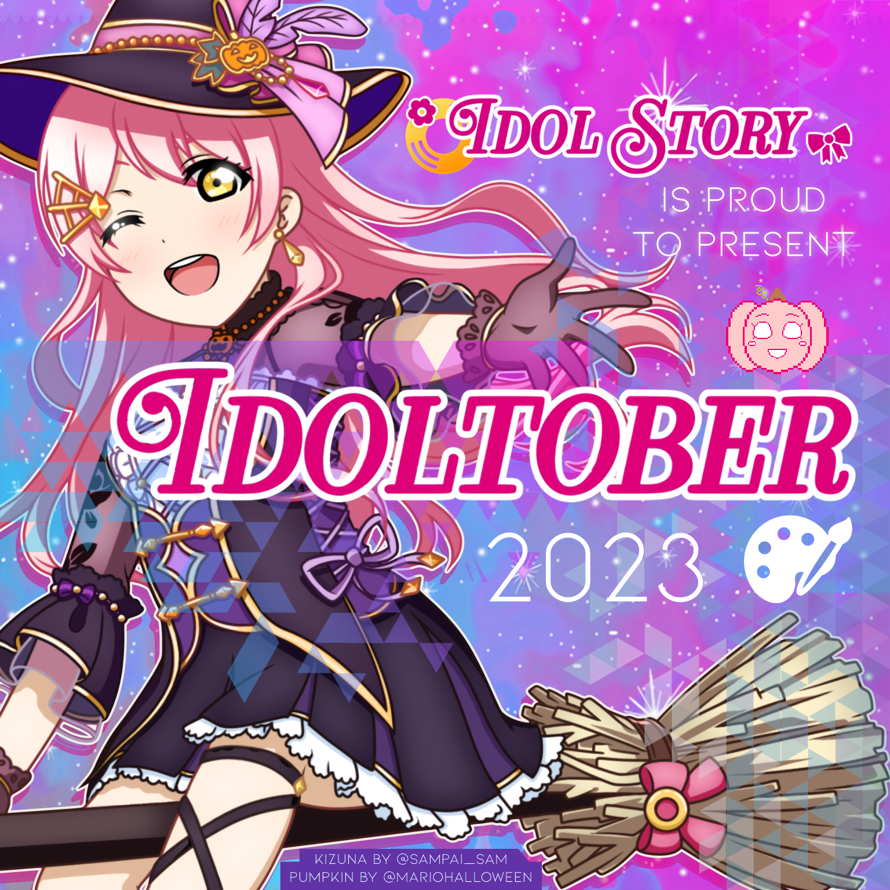 At 🌼 Idol Story 🎀, we LOVE Love Live! artists 🎨
We cordially invite all artists of any any skill level to celebrate the spooky month of October with us by using our prompts as inspiration to draw your favorite idols!
Your creations from the past few years were wonderful and we can't wait to see what you dream up this year too. 🥰
At the end of the event we will choose two winners at random to win a fun surprise, so please be sure to participate! ♡
[utcdate=2023-09-30T15:00:00][/utcdate] - [utcdate=2022-11-05T15:00:00][/utcdate]
Post your art on any of the sites below using the following guidelines! ♡
design coming soon!
All participants will get a badge on their 🌼 Idol Story 🎀 Profile

2 Surprise prizes will also go to:

1 random participant who submitted at least 1 piece per prompt
1 random participant
👻 Surprise prizes will be revealed at a later date! 👻
To be eligible for the prizes:
🎀 Submit at least one piece of art using one of our prompts.

🎀 Each drawing counts as one submission, so the more you draw, the higher your chances to win are. It is still possible to win with just 1 entry, of course.

🎀 All skill/experiences level accepted, as well as traditional or digital art, sketches or full colored, and cards redraws. We just want to see your creativity. 🌟

🎀 Prizes ship anywhere in the world, but make sure you're able to receive mail. Check with your parents first if needed. 😉

🎀 Late submissions are totally fine! If you can't finish a piece on time, don't stress it, and take the time you need to make it your own little masterpiece. 💕

🎀 What counts as art?

✅ Traditional art: any material of your choice, taken with a camera or scanned.
✅ Digital art: any software.
✅ Color or black and white, sketch, full/half body or chibi, simple or detailed pieces, with or without background.
❌ No tracing from official LL! art or cards.
❌ No graphic edits with nothing drawn on.
❌ No art you didn't make yourself, including help of AI.
❌ No art you made prior to this event.

🎀 What can be drawn?

✅ At least one character from Love Live! or original character inspired by the license.
✅ You're free to add any other character or elements.
❌ Anything that goes against our general rules will be deleted.
These special events are made possible thanks to the support of our warm-hearted donators. If you wish to support Idol Story for both our future special events and to cover the cost of our expensive servers in which our site run, please consider donating on Patreon.