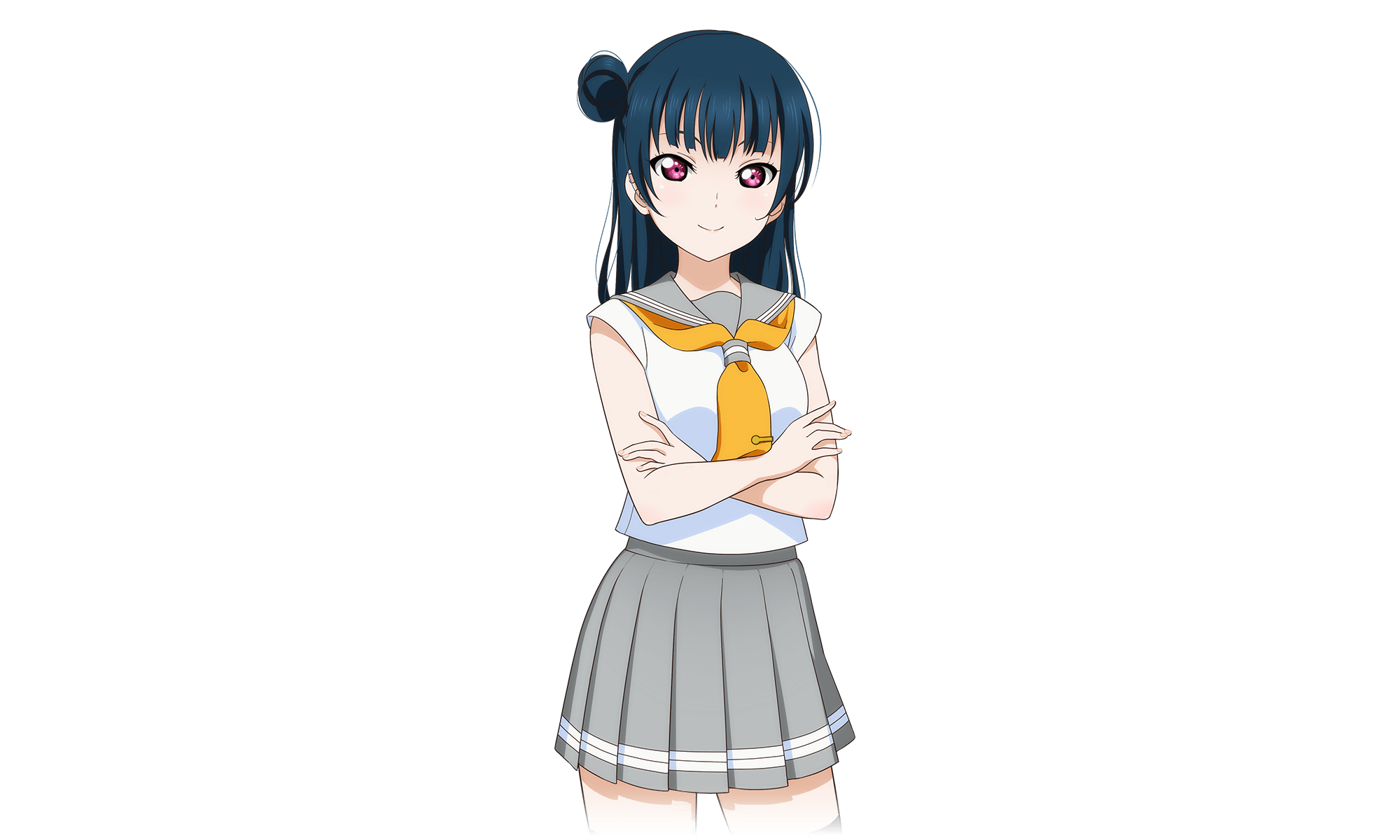 Name
Tsushima Yoshiko

津島 善子
School
Uranohoshi Girls' High School
Measurements
Bust

79cm

31"

Waist

58cm

23"

Hips

80cm

31"
Hobbies
Little devil-style fashion
Description
From All Stars: A first-year student who likes the "little devil" look and calls herself "the fallen angel Yohane". Born in the urban side of Numazu City, she's bright, self-assured, smart, and thoughtful. She's also cursed by extremely bad luck, running into all kinds of unforeseen trouble wherever she goes.
SIF2 MIRACLE LIVE - Attribute
Added by db0
F.A.Q.
What is Tsushima Yoshiko's unit?

Aqours

What is Tsushima Yoshiko's subunit?

Guilty Kiss

What is Tsushima Yoshiko's school?

Uranohoshi Girls' High School

What is Tsushima Yoshiko's school year?

1st year

When is Tsushima Yoshiko's birthday?

July 13

What is Tsushima Yoshiko's astrological sign?

Cancer

What is Tsushima Yoshiko's blood type?

O

How tall is Tsushima Yoshiko?

1m 56cm (5'1")

What are Tsushima Yoshiko's measurements?

Bust - 79cm (31"), Waist - 58cm (23") and Hips - 80cm (31")

What is Tsushima Yoshiko's color?

#9f9f9f

What are Tsushima Yoshiko's hobbies?

Little devil-style fashion

What is Tsushima Yoshiko's liked food?

Chocolate, Strawberries

What is Tsushima Yoshiko's disliked food?

Oranges

What is Tsushima Yoshiko's lighstick color?

#898989

What is Tsushima Yoshiko's sif2 miracle live - attribute?

Cool

How many fans does Tsushima Yoshiko have?

1379

Who are Tsushima Yoshiko's fans?

Memoly, JacenBoy, nicobias, suwawa, Bunny, Akiko, Marcy, Delphine, Fusushi, Chiyuu, Mari, 1104lucy, offbrandyohane, iLuvYohane, naia, chikatakami and more