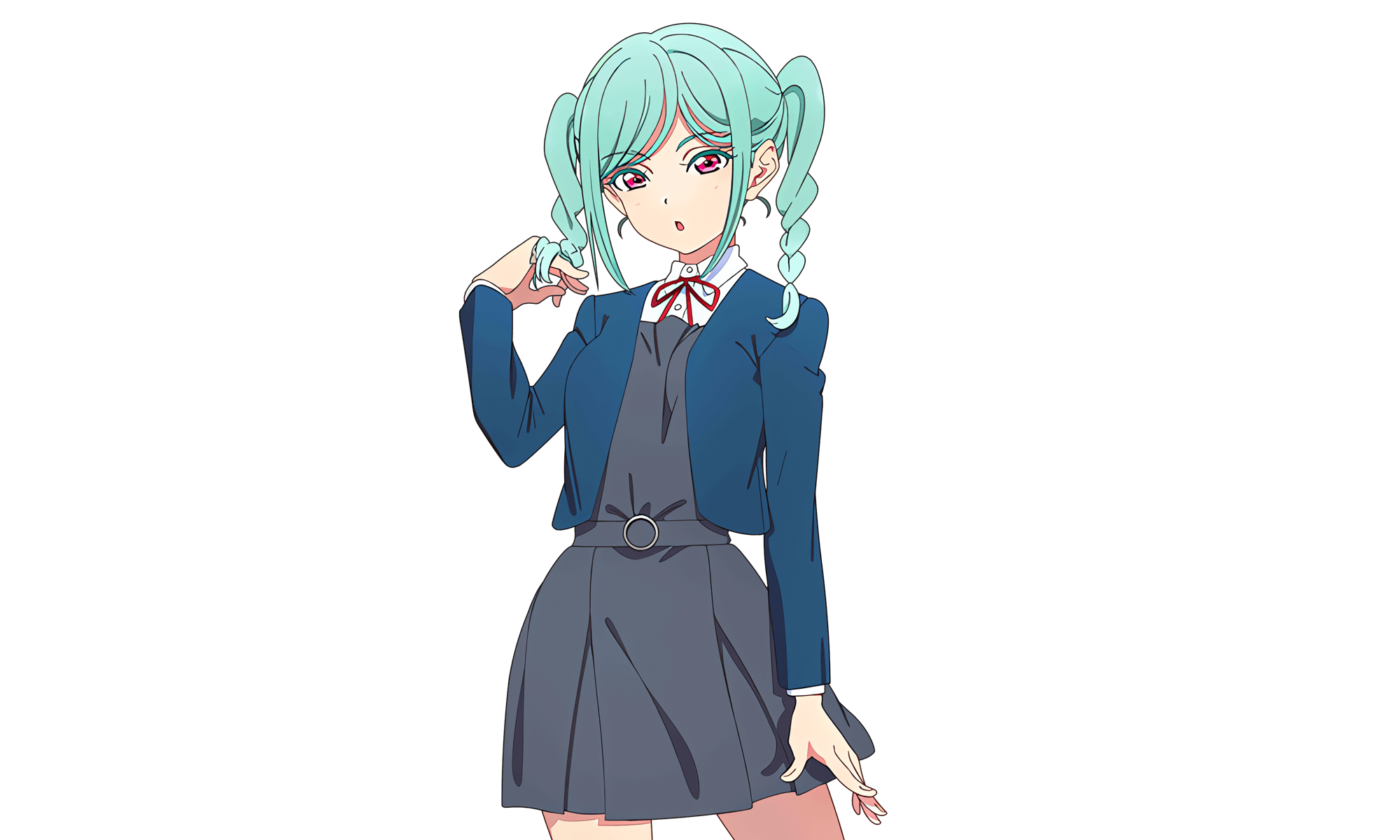 Name
Onitsuka Tomari

鬼塚 冬毬
School
Yuigaoka Girls' High School
Skill
Keeping things tidy, Scheduling, Mental arithmetic
Description
"I don't like wasting time, so I'll keep this short. Nice to meet you, everyone. I'm Onitsuka Tomari, a new member of Liella!. My strengths lie in optimization, while my weaknesses are in things that lack evidence. Now that I am a member of Liella!, I would like to enhance our group's synergy together with my sister and my fellow group members so we can fully commit to being school idols that always meet everyone's expectations. So...can you please not stare at me too much...."
Trivia
Sibling (Sister): Onitsuka Natsumi
Favorite Phrase: "Dreams can't nourish you."
Favorite Subject: Geography, Statistics
Favorite Animal: Jellyfish
Added by SailorBuneary
F.A.Q.
What is Onitsuka Tomari's unit?

Liella!

What is Onitsuka Tomari's subunit?

5yncri5e!

What is Onitsuka Tomari's school?

Yuigaoka Girls' High School

What is Onitsuka Tomari's school year?

1st year

When is Onitsuka Tomari's birthday?

December 28

What is Onitsuka Tomari's astrological sign?

Capricorn

What is Onitsuka Tomari's blood type?

B

How tall is Onitsuka Tomari?

1m 63cm (5'4")

What is Onitsuka Tomari's color?

#4dd2e1

What is Onitsuka Tomari's skill?

Keeping things tidy, Scheduling, Mental arithmetic

What are Onitsuka Tomari's hobbies?

Puzzle Games

What is Onitsuka Tomari's liked food?

Baked sweet potato

How many images does Onitsuka Tomari have?

2

What are Onitsuka Tomari's images?

Image and Image

How many fans does Onitsuka Tomari have?

3

Who are Onitsuka Tomari's fans?

WTIF2023, Miss_Click and feerique