199 posts match your search:
October 13, 2019 09:45:45 +0000
(

UTC

)
rinbestgirll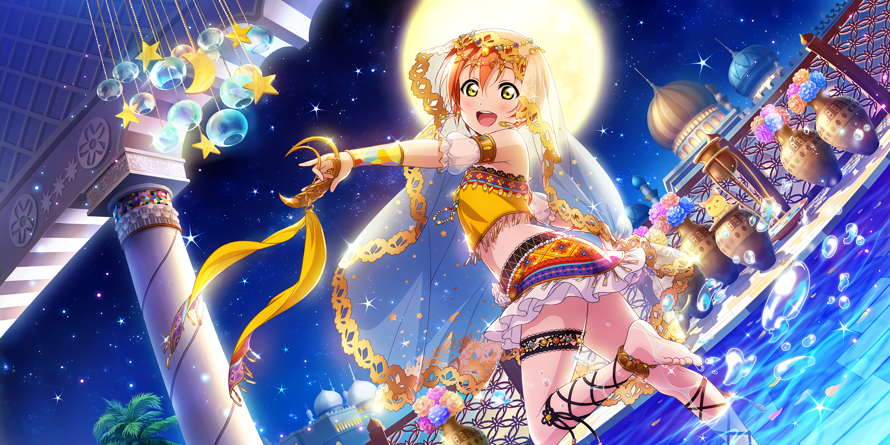 Hi i'm Mag and i'm 17. μ's are the best band, i love Aqours and Pdp too🥰 As you can see Rin is my best girl, my little kitten. My fav Aqours girl is Zuramaru and my fav Pdp girl is Kasumi. I'll post maybe some edits and I hope you'll like them✨
October 13, 2019 05:39:52 +0000
(

UTC

)
Archer.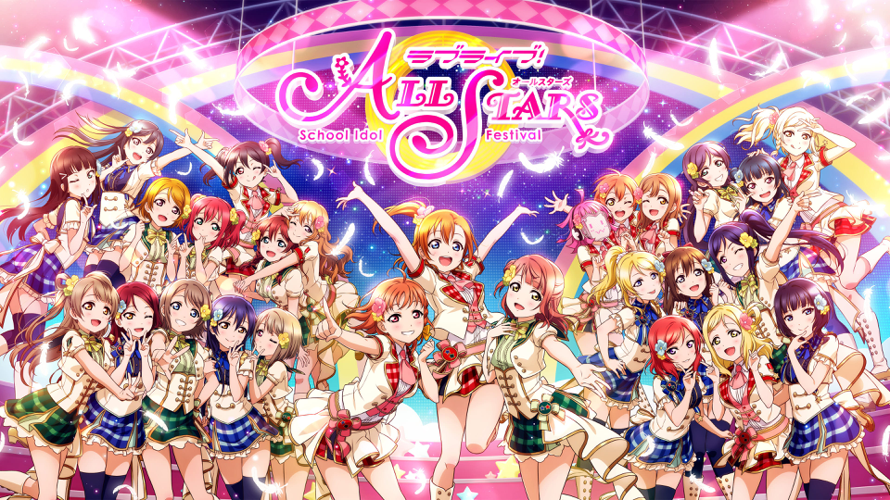 Hi, it's very nice to finally meet all of you! First things first, let's all say congratulations to Idol Story for the launch! Hope everyone will find this website very very helpful for their experience in Love Live! School Idol Festival ALL STARS and Love Live! in general. What's my Idol Story you ask? Well, I first discovered Love Live! via LL!SIF of course. It was back in late-November 2014. One of my classmate was playing the game, and let me try it. I don't know why, but I got sucked into it in that very moment, I got home and downloaded it in my phone. Ever since then, I continued playing, downloaded all the songs, watched the anime, etc. And as you all can see, I'm still a fan up until now! Love Live! Sunshine!! is probably the most impactful for me though, because I followed them ever since they first announce the project. I remember back then we all used to think that the 9 N girls that won some kind of vote (you all probably know which I mean) will be the 9 main girls in this project, especially Kasane Hasekura because her hairstyle looks identical to the first revealed girl (Chika). Time passes by, PERFECT DREAM PROJECT revealed 3 N girls (Emma-Kanata-Shizuku) as 3 of the 9 main girls for the project, which I find very exciting, especially Shizuku, since she's my best N girl! Some facts you may need to know about me, my best girls from each projects are Hanayo, Dia, and Shizuku! My top 3 from µ's are Hanayo, Eli, and Honoka. My top 3 from Aqours are Dia, Hanamaru, and Chika. My top 3 from Nijigasaki are Shizuku, Setsuna, and Karin. My best girl from Saint Snow is Sarah and my best girl from A-RISE is Anju. My favorite songs of all time are Snow halation; Kodoku Na Heaven; Arifureta Kanashimi no Hate; Love marginal; NO EXIT ORION; Korekara; Bokutachi wa Hitotsu no Hikari; Sakkaku CROSSROADS; Kowareyasuki; Thrilling • One Way; Daydream Warrior; MY MAI☆TONIGHT; Deep Resonance; Mitaiken HORIZON; Thank You, FRIENDS!!; CHASE!; Evergreen; and Audrey. Fun fact about Hanayo though, she was used to be my least favorite girl (i don't know why). I can't choose favorite from subunits because all of them are unique in their own way. My OTP is YohaMaru. Love Live! has been a part of my life for the last 5 years. And it's been a overwhelmingly FUN experience to become a part of the fandom! By the way, I'm not playing ALL STARS yet, because I'm waiting for the English/WorldWide version to be released (because my SIF account is the WW version), so maybe I didn't know all about it yet, but I hope we can still help each other here. That's all from me for now. I hope we all get along well, and let's support each other!
October 21, 2019 03:26:17 +0000
(

UTC

)
hoshizoranya_
my story starts at around late 2017. i had recently watched a channel called siivagunner (if y'all know what that is, nice >:]) and one of the many jokes on the channel was snow halation, particularly T O D O K E T E. i didn't know anything about love live at the time, nor did i get any of the siiva lore, i just found it funny because haha grand dad funny rip.
fast forward to around jan 2018, i had met someone who would become one of the most important people in my life. i dated them for about a month but we just decided on staying friends (i'm still friends with them now! koharu if you're reading this ur the real mvp <3) but the reason they're so important is because they were the one who pushed me into love live as a whole. I started watching school idol project (normally in class, when i had my computer) and instantly fell in love. next thing i knew was that i had finished season 1 and 2 and was crying my heart out at these beautiful idols. their personalities had really impacted me, and helped me to become more confident in myself. then, i started watching sunshine! i downloaded sif at the time and i didn't really care that much for aqours. soon that would change, after finishing sunshine. i had fallen in LOVE with them. their spirit to never give up, even when the whole world was against them, they kept going.
the love live franchise as a whole is one of the most important things in my life. it has helped me through so many dark patches in my life, and continues to do so today. i wouldn't trade anything for that. Now for my best girls. Nozomi is so important to me because its my friend's favourite character in muse, and her caring spirit and kind attitude have helped me in the past. i see parts of me within her, particularly in the snow halation episode. Dia is so important to me because of how relatable she is. cares so much for her sister and the rest of the members. shes like the sister i never had! Mari is so important to me because of her fun loving attitude, and the way she hides her emotions so people don't worry about her resonates with me. but, the most important girl out of all of them for me, is Rin. My absolute best girl. I've cosplayed as her a number of times! she is so so important to me because her attitude to life is the way that i want to live. I've seriously improved myself and my outlook on life because of Rin. She's helped me in my journey of self discovery, and, especially the love wing bell episode, made me realised that its ok to wear what you like. to be confident in yourself. if she, and love live didn't exist, i would be in a much darker place right now. thank you, love live! thank you muse, aqours, and pdp! i can't wait for the future. (apologies if my grammar is poor, it isn't my strong suit. <3)
October 12, 2019 23:33:51 +0000
(

UTC

)
smoth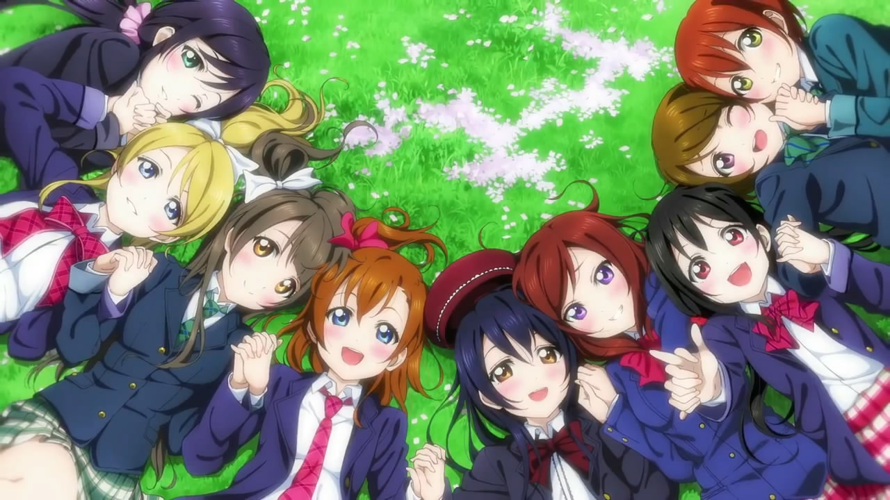 Love Live has kept me alive.
Wow, that's an "angst" way of starting a "Love Live! story" post, but here we are and it's the truth. Okay, so in 2014 I was in second grade and my sister was in sixth. She was really into anime and FNAF, I was into My Little Pony and Warrior Cats. One day, my sister was watching TV, and made the miraculous decision to watch "Sword Art Online". And that's how I got into anime. Soon I watching all those "super indie animes" i.e Attack on Titan, Fairy Tale, Tokyo Ghoul, etc.
So I was deep in the anime black whole, "Weeb Stage" and all. On August 5, 2014, my sister was scrolling through the Google Play Store and spotted an app called "Love Live! School Idol Festival" She downloaded it, and chose Kotori Minami. She, being overwhelmed by the glory of it all ( hah :'''), then showed the app to me, which I then downloaded because "wAifU's". Best decision ever, imo.
When I got it, I chose Nozomi because her voice was cute and I liked her hair color ( purple was my favorite color back then). I was a total noob, I couldn't even finish Nawatobi on expert. Nico was my absoute least favorite, I hated her so much. though she was conceited and annoying, but so did my sister, so that's probably why I hated her, lol. Nozomi soon became my ultimate best girl, she was cute and motherly and I loved her design! Then, on a 5 gem scout, I got the Maid Nico SR. I was freaking out on another level, like, my vibing liscence was sNATCHEd.
I kept playing occasionally, eventually dropping the game and keeping up with Love Live on the internet in the beginning of 2015. In the end of third grade, Aqours was coming out! If you were a fan of Love Live before Aqours came out, then you'd remember when people were comparing the Aqours girls to the Muse ones. People were comparing Mari to Nozomi, so I was like "Oh, I guess she's my best girl?"
Bam. I live in Hawaii, and on my island, I've met like five people who like/know Love Live in my lifetime? I tried getting my friends into it, but looking back on it, it makes sense that third graders wouldn't want to play an anime game? I don't know, anime was like, taboo on my island back then.
At this point, Mari and Nozomi are my best girls, I hate Nico and love Maki. In fifth grade, I actually started forming my own opinions about Love Live, wOwOW. I kind of just focused on Mari and the Muse girls. I didn't really want to bother with Aqours. But late fifth grade, March 14, 2018, I made a Love Live account!
Back then, you still got 30 love gems when making a new account, and it was Umi's birthday the day before, so I used those love gems as fast as I could, you know, so I could get at least one SR for my team. Then the app closed. For a second I was freaking out, "What if I don't get any of the cards?" I re-opened the app, and went into my card deck expecting an SR or at least a single SSR. But then, I saw it! Shiny and with a background... The wondrous letters, "UR" placed above left of the card! I went completely sicko mode, I had gotten Circus Umi! And that was my first UR ever. Thanks Umi!
Fifth going on sixth grade summer, I had discovered the JP server, which I soon gRINDED for Nozomi, Mari, and Chika's birthday. I had gotten many URs, almost all of Muse, a few of Aqours ( My first Aqours UR was Punk Rock Ruby ) and none of Mari's URs. Then came around Black Friday and the 30 dollar packs were out! I had 70 dollars and I was ready to spend it for 2 SSR+ tickets, both Muse and Aqours! I got a lot of URs, mostly Umi and Ruby ( her blessings of URs that day made her my 2nd best girl, replacing Chika.), but even with the SSR+ tickets, no Mari. That was the first time I spent money on Love Live, and I wouldn't be the last.
I realized how lucky my account was and how nice packs are, which resulted in me spending over $300 on Love Live ( whoops. lmao it still resulted in a lot of URs). I deleted all my SRs in pursuit of getting a UR from a blue ticket scout ( hahaha, gambling addiction who? ) and when I didn't, I gave up on that account with all the URs. In the mild recess from Love Live, the wedding set came out and I was very in love with Kanan's unidolized.
I made a new account with intent of being faithful for Mari and Nozomi's birthdays. I had about 150 lovegems saved the first day I made it ( yes, I am dummy grinder with no life.) Space Dia had came out on EN and I had a green ticket, so I used it so I didn't have to 5 gem scout. Whazam, there showed up Space Dia. I cried for about nine hours and then went back to grinding. I got about 180 gems and I was like, "Hey, it won't be bad if I scout."
I lazily pressed the "Scout 11" button, mumbling "Shiny!" in hopes of getting a Mari UR. I skipped the scout because I knew I wouldn't get anything... I was wrong! I got Space Dia AGAIN ( which meant I got to naturally idolize a UR for the first time) and WeDDinG kANAN!!!! I actually cried, idolized Space Dia, and paired with Wedding Kanan. Her lines were so freaking cute and then I realized, "Wait, Kanan's my best girl."
Honestly, imo, Kanan's more like Nozomi than Mari, and ngl, Kanan and Mari are both like Nozomi? I guess I liked Kanan because her voice was really cute and sounded like Nozomi's, too, lol.
And in late sixth grade, uh, I got severely depressed and all my friends left me and I was having family issues. I joined the Love Live! Amino in hopes of meeting people who also liked Love Live and make some friends! And I did! I met a girl who ended up being my girlfriend ( we broke up, but we're still really close friends), I made some online friends who I still talk to and love, and people were appreciating my art! I honestly felt so happy to know and be friends with people who loved Love Live and Nozomi and Kanan like I did!
(if you're suicidal, please talk to someone and don't rely on love live to save you like i did, your life matters and you are loved!!!)
On June 9, I was going to honestly end my life. I had my phone next to me when it buzzed. I looked at what it was, and it was Nozomi's birthday appreciation notif. I played Susume ---> Tomorrow and I was honestly so upset that they were so happy? They sounded so happy, and I wanted to be that happy, I wanted to have fun and experience life. So I made myself a promise, a promise to be happy like they were one day.
I'm honestly so happy I'm in the Love Live community. The girls and seiyuu's make me so happy, and the people are so nice! I'm so happy I've gotten to see Muse thrive and their final live, Aqours get introduced and then thrive, and eventually getting to love them too! Now Nijigasaki is starting and I'm so ready to love every one of them!
Love Live has taught me to see the good in people and be more positive (I used to hate Maki and Riko, but now Maki's my 5th best girl and Riko's my 7th). It's honestly such a thrill to be playing this game and it's been so amazing playing and watching the franchise grow! Also, after 5 years of being a Love Live fan, I finally watched the anime! That's partially why I like Maki and Riko more.
I'm so happy where I am right now and Love Live is a huge part of my life. It's something I've grown up with and all the characters make me so happy.
I love you with all of my heart, Love Live!!!
October 12, 2019 22:44:32 +0000
(

UTC

)
kallulily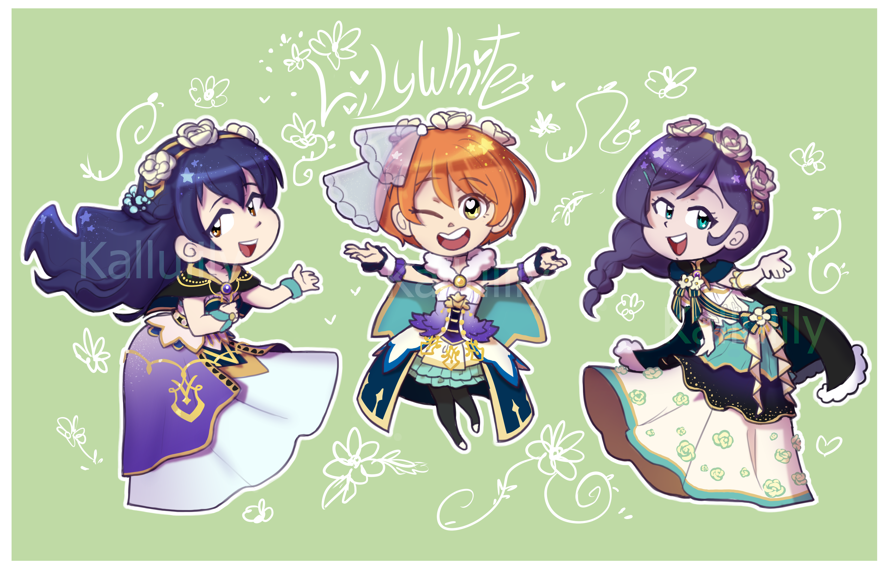 Hello Hello!!! My name is Kallie and I have been playing SIF for two years now. Started playing during my sophomore year of college because as an artist, I was starting to go through a low point. Love live and other Idol anime have helped gotten me out of my artist groove and reminded me why I love drawing in general!! Now I am a Senior with a portfolio for character art and a goal to make a webcomic! My twitter and Instagram is Kallulily if anyone is interested! (My personal twitter is Kalliebonga for love live posts!! It's private but Feel free to follow)
My fave girls are Rin, Yoshiko, Honoka and Dia! and I have a Bias Towards Aquors because I grew with them the most. However Rin stays at the top for very personal reasons. Rin became my favorite character the moment I watched the love wing bell episode. Not only was my art at a low. but also my self confidence. I was scared to wear cute clothes or dresses because I felt it was too "girly" and that I would be showing weakness in a male dominant field. I did slowly start wearing dresses at this time. But I was still constantly worried. This was a prime time where watching that episode put me in tears. I was crying in happiness not only for her but for how I felt when I first wore a casual dress to class. Ever sense seeing Rins cards put me in a state of happiness. Rins Fairy, Constellation, Pirate, and Dancer have been cards I deeply loved because of how I see this characters joy drawn in. And for me that's wild.
Dancer Rin is currently my main goal in all stars! And future Urs to come! I was rerolling her but I ended up getting a 3 UR poll that had Nico, Maki and Kanan(So I just hAAD to keep it man). With the Nozomi from the UR ticket and later getting Hanamaru and You!!!
I really hope they bring more SIF costumes over to the future!!! I would die for fairy rin!!!
Hope I can stay updated here! I tend to get very busy with school and the upcoming graduation but don't be shy commenting or chatting! I enjoy everyone! Have a nice gay!
October 14, 2019 15:23:09 +0000
(

UTC

)
sandoitchiibirb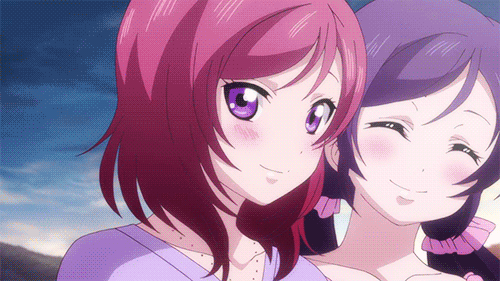 #What'sYourLoveLive!Story?
I recently saw many people on here who post their Love Live story I wasn't sure If I should post mine too but here I go!
The first time I came in contatct with Love Live was in May 2017. I went to the Japantag in Germany and saw a group of girls who cosplayed the μ's cyber set. Those outfits catched my eye immediately tho at this time I wasn't really a fan of anime. So I thought to myself: "you'll never find out where these outfits are from". Time passed by and I forgot about it. A few months later I found some new internet friends who cosplayed from Love Live, they talked about it one day and I was very curious. So I checked the love live wiki page and read the description of all the characters. I was quiet interested in Maki because she seemed very similar to me, like I said I wasn't really a big fan of Anime/Manga etc (I only liked "Sailor Moon" and movies like "my neighbor Totoro") so I didn't even thought about watching it. A while later one of my closer internet friends found out about love live and she started watching it, she told me a lot about it so I told her that I read the wiki a while ago and that I think that either Maki or Eli suit me the most. She infected me and one of my best friends (who loves Anime/Manga) with love live, so we both started watching it. I fell in love with Maki and a closer riend of mine (former best friend) ironically with Hanayo. I was very surprised that I could love an Anime that much. at this time my love live obsession began. I started to learn "Start:Dash" and recorded me while dancing to it in our gerage. One or two months later in March 2018 I bought my first Maki wig because my friends and I started a love live group and I found out about love live sunshine. The friend who I thankfully found love Iive through told me that I shouldn't watch it because it's a boring copy of school idol project, I believed her. In March I found my ex best friend who loved school idol project and love live sunshine. Through her my friend who told me love live sunshine is a boring copy and me got interested in it. We both loved Mari and started a disscusion of who would cosplay her in our group. I started to watch sunshine and I didn't really liked Mari, I imagined her differently and totally fell in love with Kanan. So I bought her wig and her school uniform.
Meanwhile I'm not friends with those two anymore but I'm very thankful that I started to watch love live because of them.
I'm so happy that I found this franchise, love live is now a big part of my life and meanwhile I had 3 Maki wigs in total and even started my own love live dance group called "A'qouse". :3 We had our first performance a few months ago in June and I can't wait to perform more with them in the future. ❤
October 13, 2019 07:19:43 +0000
(

UTC

)
Mimorin
Hey guys. Im so happy to join this community. Im a Boy btw xD and my name is Mamad. Well i am fan of love live for more 9 years. I have watched so many animes with more than 500 episode like Naruto. for me idk why but love live is my best. You can see friendship between them. How they try to reach their goals. And so many things. Anyway i play llsif and all stars. My best girl is Umi. Dia from aqours. I cant pick just one song because i love 99% of songs xD also my birthday is between Honoka and Chika. So i have 3 days birthday in a row xD i watched ll just because of Nico tbh. She isnt my best girl but Nico Nico niiiiiiiiii xD hope we can enjoy this and have fun!
October 23, 2019 17:25:54 +0000
(

UTC

)
MeiLovesChika
My Love Live Story... Started on December 2014. It's been a while ago, huh?
I think I should introduce myself before right? Im Mei. A Spanish girl, and I have a Love Live Story to tell everyone! I was watching a Pokemon stream. And everytime someone followed, the streamer always played "Nico Nico nii!" So I was curious and asked for the anime. When I watched love live, at first it didn't caught my interest. But one day, a month later, I decided to rewatch it. And that's why I'm here today. The second time I watched love live (remember Aqours wasn't a thing back then) I loved muse. Nozomi was my first favourite character, tho now is Honoka. When I watched it, I felt so... Good? I don't know. There was something that made me feel so good. That's how I started singing again, love live motivated me to. I cried a lot when the movie was released, but I knew muse will be there for me for ever. The final live had me on tears. Ucchi even lost her voice if I remember correctly. But even so, there was a part of me that believed muse will come back someday. I started playing the game on August 2016, and I started wondering, "will muse really come back?" So I searched for love live and found KimiKoko's trailer pv. I liked the song but didn't pay attention. I refused to watch sunshine at first (keep in mind that while it was airing I had no idea of that) but eventually I decided to. And God, I don't regret it. Even if I didn't like CHIKA at first, I realized how similar we were. And I loved her with my whole soul. I even won 2nd place on a Chika Fan Contest! When Nijigasaki was first announced (well, those silhouettes on March 2017) I wasn't really interested. But I did know that it had to do something with muse. And if that was true, that means muse coming back as I promised myself 2-3 years ago. I kept looking for info on that but barely found anything, until the characters were revealed. Ayumu has been my best PDP girl from the very start (I wish Coco was there though!). After the announcement, I think I was one of the persons who never complained about SIFAS being delayed. I always saw people complaining and then you had me like "it's fine ;)" When it got relased, well, I can't really say much, it was 2 weeks ago!
Love live motivated me a lot. I own a lot of merch of it too. For finishing this I want to say what's the biggest change love live did on me. remember when I said I started singing again because of love live? Well. Being a singer was my dream when I was like 5. But, since I was 8 to the day, my dream is to be a VA. I could do a 100 pages essay of why I love voice acting and I'll still need more pages. And when I knew that Anchan was struggling so much for being a VA, and ended up making her dream come true... And then Chika dreamed of being an idol and she made it to... It makes me feel like I have a chance to shine as a VA too. So, for Anchan and Chika's, sake I will try to- no... I WILL become a VA someday!
Now, I'll post my merch!
Thanks, Love Live!
October 12, 2019 23:33:42 +0000
(

UTC

)
Guilty.Mari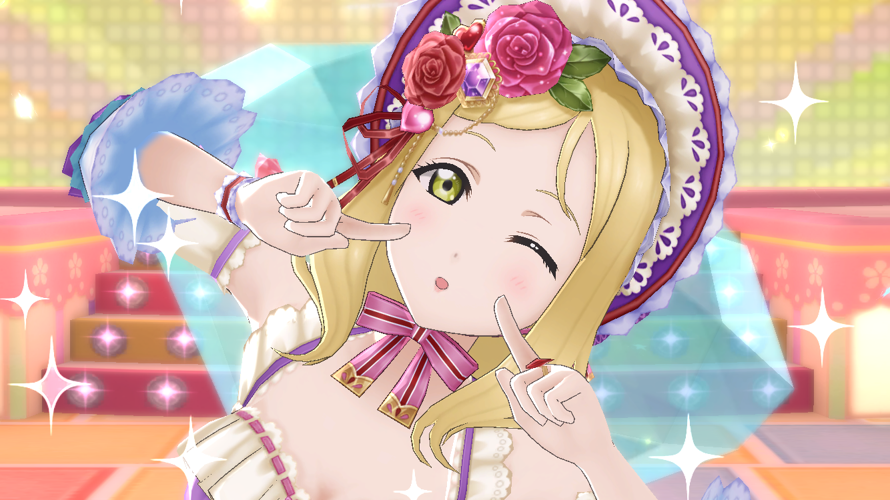 Hello everybody! I'm Erin or Guilty.Mari! I'm a huge love liver, I have been apart of the fandom for 8 years! You can find me on Instagram, Twitter and Youtube @guiltymari It's honestly been a beautiful emotional rollercoaster of a journey and I am happy to tell you about it!
It started from humble beginnings in 2011, I accidentally found a PV on youtube of a love live cosplay dance cover and fell in love with Maki at first. I looked up the franchise and fell in love with the cast immediately. When the anime came out in 2013 I was hooked completely. U's journey inspired myself to be resilient in the face of a challenge and to open up more to people, to be more confident.
I adore U's but when Aqours came onto the scene in 2015 I was once again hooked on that fresh new feeling that Aqours gave! When I looked up the cast I had my sights set on one particular blonde girl, Ohara Mari. From then on my passion for Mari and Love Live has never faltered.
Why is Mari my best girl? Well she is dorky, funny, energetic and passionate; something that I can't be 24/7. In a way Mari is my motivation for bettering myself. While watching Season 1 with Mari set as my best girl from the beginning I longed to see just a glimpse of her when the infamous "ninen buri desu ka" appeared. I cried, she was absolutely perfect. Throughout S1 she played the comic relief and had seemingly no human qualities but as the story of Aqours and the 3rd years progressed you saw more of Mari's other side. She is an extremely selfless and caring person; She is willing to sacrifice all of her chances in education etc for her friends and cares for them all deeply. I completely resonated with that.
Season 2 arrived and Mari was as brighter and happier as ever! Aqours faced newer challenges and with the fate of Uranohoshi looming over their shoulders you can finally see Mari's bright smile falter. She doesn't want Aqours to lose, not ever. Mari never gave up in asking her dad to extend the deadline for school applications and even when her dad said no she didn't completely give up.
Mari felt helpless when she had to tell Chika she couldn't do anything else to help, you could see it in her eyes. Mari's journey to repair her relationship with Kanan and Dia is truly touching and that arc of the anime made me cry like a little baby.
Mari has kept me going even in the darkest of times in my life. I always think about what Mari would do in my situation, she gives me the confidence I didn't know I had!
I owe it all to Aqours, Muse and Mari for making me the person I am today! Thank you so much! 💜
Shiny〜☆
October 13, 2019 18:35:04 +0000
(

UTC

)
Matsuura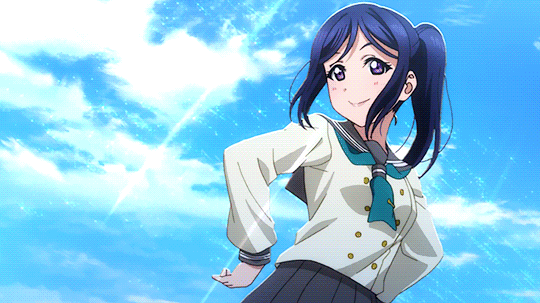 ;;what's my love live! story?
well, it was early 2016 when i found out about the franchise. a friend had told me to download a game called "love live! school idol festival," and so i did. the friend also told me to pick a girl named nico yazawa as my starter character, so i did that too. before this, i never payed much attention to idol games/anime. i was strictly a horror viewer and i was mainly involved with tokyo ghoul and black butler.
after being introduced to the game, i played everyday nonstop. i loved nico because she was my starter and she was the only girl i payed attention to. i played the game until late 2016, when i stopped putting energy into it and just eventually forgot about love live.
thankfully, happy party train came along. i'm so incredibly grateful that people voted kanan to be the center of the song. it's what opened my eyes and brought me back, and, to be honest, i don't think i'd be the same person i am now if i hadn't seen the video. i watched it the day it came out and kanan immediately became a huge staple in my life. i didn't know anything about this group called "aqours," and i didn't know anything about kanan's personality, i just knew that i loved her. a lot.
from there on, i reinstalled school idol festival, to see what i'd missed. seeing happy party train refreshed my mind because, up until the video, i'd totally forgotten about idols. i see "aqours" on the screen and i recognize them as the group from the video. i play the game a little more and then realize i should probably watch the anime to know what any of this is about.
so, i watched school idol project and sunshine. i had gone so long playing the game and basing my likings off of nothing. i enjoyed the anime, i watched all of idol project in 2 days and all of sunshine in at least 4. it made me remember how much i actually liked the game.
i became more involved after this. i watched all of the single pvs, listened to the music and decided to put myself out in the community. i'm really happy i rejoined, everyone is so talented and kind and it's shaped who i am today. thank you, all of you.
thank you, nico. you're an adorable idol and, despite me going back and forth between best µ's girl, you've always been number one; you've been number one ever since 2016.
and thank you, kanan. thank you so much for one day just showing up on my youtube home tab. as dumb as that sounds, it really did change me. you're, like i said, a very important part of my life. if i hadn't watched the happy party train video, i wouldn't be where i am today. you make me so happy. i'm lucky that you're my ultimate best girl of any franchise. no one can take your place.
finally, thank you suwawa. my favorite seiyuu and the seiyuu of best girl. you're such an adorable person and i hope to maybe one day send my message about kanan to you.
;;if you read all of this, i hope i didn't bore you. thank you for reading. ♡
October 29, 2019 21:37:40 +0000
(

UTC

)
MakaBakaCos
Decided to join this so uhh
Hi i'm Megan or Maka, I started Love Live back in early November of 2015 (I wanna say it was like specifically the 7th?). NGL I think it was recommended to me cuz I downloaded fnaf?? Anyways I downloaded this cute anime game cuz I'm a pro gamer and ever since then I've been stuck in this hell.
My best Muse girl is Kotori and she stole my heart from day 1. My dream Kotori card is wedding and the damn card avoids me like I'm a disease so press F. A vivid memory I have from this time was playing the angel Nico nurse event til the wee hours of the morning on Xmas eve. Also managed to get the XMAS tree event Maki on this account.
Another memory of this account was soloing Spring Viewing Pana and legit screaming (my first UR ever ily baby) I also went so hardcore for the easter event Kotori I played for 13 hours straight until I got her idolized (never again) Also spent 50 bucks trying to get victorian Koto and she didn't come home... Anyways I lost this account, but not upset cuz it was EN and I don't play EN anymore
MY JP ACC THO HOOOO BOIIII k I started this exactly a week before Arabian Kotori graced the world so hmmm so the 22ndish of march started my true descent to hell. The only time I've ever missed logging in to this account in the past like 3 and a half years was when I went on vacation in march this past year and missed the April fools babies... Now having this account for over 3 years I have too many memories. For one my first UR was Pool Eli, and my First ever Double UR pull was Pool Maru and Yukata Mari. (that video still exists on my youtube, shameless plug?) This account has what... 56 URs, 13 idolized by copy, 2 idolized by seal, and 3 lims. OFC I didn't get here without whaling hahahaha.... On this damn game I've spent well over 1300 dollars. Something I'm not proud of but.... Hey, I have cute idols now??
rewind a bit here but...
When Aqours was first annouced I was one of those kids who was like "Ummm ewww??" But now Dia Kurosawa owns my whole ass. Fun fact my best girl went from Mari-You-Kanan-Mari-Dia, Kanan was only best girl for a day tho. Now Dia reigns supreme (tho Mari and You sometimes do sneak attacks and try to take the top spot)
I also remember when Muse's little devil came out and everyone POPPED OFF. I'm pretty sure when Little Devil came out I actively started following Blake (kurrosuccwa) and thats when I knew I wasn't gonna escape. Shizuku was actually best N girl before PDP happened so like, True stan right here. No i'm kidding lol plz don't start a fight hhhh, but I was overjoyed when Shizuku was chosen for pdp
I watched the anime and I am one of the few people who thinks the Muse anime is superior (I just felt more connected to my girls, plus subunit episode) Also still can't make it through a hard song on AllStars so like that's cool. I own alot of merch, mainly dia (sorry Kotori)
About 850 bucks in total, most would think this is a flex but I think it just represents my poor life choices cuz thats only like 25ish items, but hey hhhh I have the azalea Dia neso? Is that something to be proud of. I also cosplayed from LL (woah imagine that)
Did the dreaded white day, did candy maid, did fan favorite china dress, filmed a PV. and Now I hate cosplaying from Love Live (watch my next cosplay be from love live)
Anyways Love Live has been a huge part of my life and made me who I am today, and this is my long ass story (I feel like I just wrote a damn fanfiction, did my introduction turn into a fanfiction?)
Also Calsarra said she liked my happy party train dia keychain was cute
also someone said hi to Ainya for me which is the biggest accomplishment I will ever achieve in life.
October 13, 2019 01:40:19 +0000
(

UTC

)
Antzeg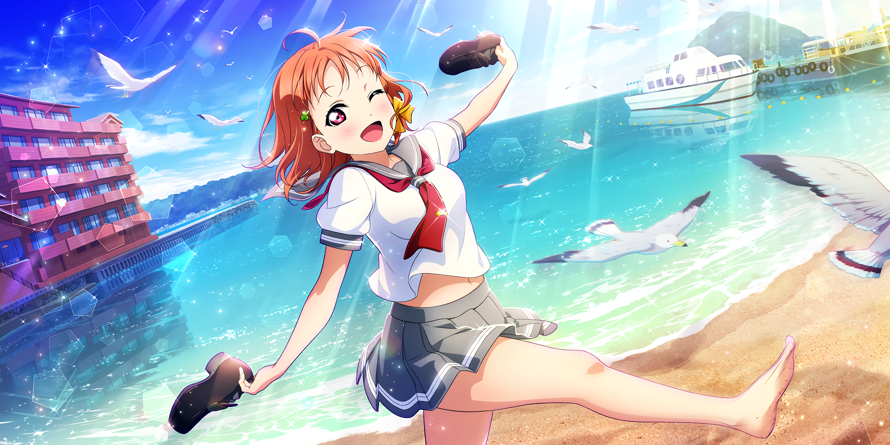 What's your Love Live! story?
NGL it's totally lengthy because I've gone through a lot of different phases with Love Live!
Before Aqours came into the picture, I saw my brother playing SIF, which prompted me to check it out for myself. I had no clue what the franchise was about, or the game for that matter, but I played it anyways because hey, cute anime girls right? Eventually my brother watched SIP himself and I wasn't interested around at all during those times so I skipped out on SIP. I did end up watching the SIP Movie with him, but I felt like I had a distinct disconnection from the franchise since I had barely seen anything from SIP itself.
Aqours rolled into the picture and since it was completely new, I could latch onto that much easier than I did with Muse. I did exactly that, but it didn't hit me as hard as I thought it would. I had read a lot from others about how Love Live! was great, but I still didn't see why myself. It was pretty confusing and although I felt those feelings arise in S2 of Sunshine, it wasn't exactly what I thought it would be.
Despite all of this, I still had SIF downloaded because it was the only thing keeping me committed to the franchise. I don't know how, I don't know why (maybe I'm addicted to gacha games), but SIF is one of the few factors in my life that made me want to be consistent with something, which is why I constantly thought about Love Live! as time went on.
Fast forward to about early 2018, I was interested in watching Love Live! again because of the Sunshine Movie coming eventually. I set off to start with the bare basics of Muse and to put it bluntly, it was radically different than I what remembered. My view of Love Live! completely changed after watching SIP since I had seen what kind of blossoming story it was. Some of those scenes are burned into my memory now, some of them aren't, but most importantly? I finally understood what made each character from Love Live! so lovable. Specifically, I used to not really like Nico due to her mannerisms but after watching SIP I realized that she really was trying her best the whole time. And sometimes, even your best doesn't work out for those around you. But hey, what can you do? That was the kind of striking idealism I found within Nico that I admire to this day.
Then I got onto watching Sunshine again. I actually understood how deep the plot of S1 went this time, which made the character developments much more amusing to me. Similarly, I understood the girls a lot more this time, but at the time I was really struggling with my own personal growth. Specifically, it was my motivation on things that I wanted to do, and I became excessively lazy in pursuing my own interests. My productivity dipped hard and I didn't have much to believe on why I should work hard for myself. S1 of Sunshine made me reconsider what I had previously thought. Chika's development as a character resonates with me today since I still remember her quote of "It's not if you can or can't do it. What matters is if you want to do it." Along with that, it amazed me how someone "normal" could be doing something so extraordinary. It radiates a lot when those that are "normal" of people can do anything, doesn't it?
S2 of Sunshine hit a different toll for me as it was proof that happy endings don't always come nicely packaged. Even so, Chika made me realize that if things don't turn out as you wanted them to, you can achieve more things from trying than not. With this, I found motivation in myself, and every now and then I remind myself of the whole Zero-to-one thing, because it's true. "From zero to one and from one to something even greater!" is what I say whenever I want to start something new since you never know how far you'll get.
I like Love Live! a lot and it's thanks to Chika and Nico that I found the me that I want to be instead of the me that I can be.